Not the best of news this time, I'm sorry to say, having found out only recently of Peter Sharp
by Frank Avis | August 1, 2021 | 2020s
Peter Sharp, Jonathan Coleman, Mike Bailey, Sydney radio ratings, COVID, the CSIRO, Hong Kong, the USA, and the Olympics.
Not the best of news this time, I'm sorry to say, having found out only recently of the death of a colleague from way back in the '60s. When I arrived in Hobart to join 7HO-TVT 6 in the early '60s, I found myself working with a young Sports Reporter, Peter Sharp. Peter went on to ATV-O in Melbourne, if I remember correctly, but returned to Tassie where he became a key figure in Football. I also have memories of him going into business with the Footballing great, Hawthorn's Peter Hudson. Sharpie passed away in recent months at just 78. Such was his impact in the Apple Isle – as broadcaster and newspaper journalist – that he was inducted into the Tasmanian Football Hall of Fame.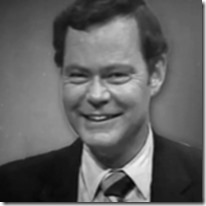 I also pay tribute to radio and TV personality, Jonathan Coleman, who passed on recently. Jono goes way back to Simon Townsend's Wonder World in the late '70s. He worked in radio and TV including Triple J, Triple M, and Studio 10. I didn't know him but those who did say universally that he was an "absolutely lovely bloke... a pleasure to know". He lost his battle with prostate cancer at the age of 65 which gets me to thinking how this dreaded disease took Jono but allowed me to escape its grip 10 years ago. Life is utterly unpredictable.
Also remembering another high-profile loss with the death of radio and TV weatherman, Mike Bailey, aged just 71. He was my weather guru during a short tenure at 2GB (don't even think of going there) and went on to a celebrated career at Channel 7 and ABC TV. I worked with Mike only briefly but found him to be a really decent man.
A giant has fallen in the latest Sydney radio ratings with 2GB Breakfast ending a 17-year reign at number 1. Actually, Ben Fordham held his ground pretty well, on 13.3%, but Kyle and Jackie O came home with a head of steam to take the honours, with KIIS FM, on 15.5 2GB still leads the market overall.
We're back in another COVID lock down as I write and predictably all the whingers and whiners are blaming the Government. "It's Scott's fault," they bleat... "Gladys has stuffed it up," goes the chant. Boy, it gets to me. Governments are just giant, multi-level bureaucracies folks... don't set your sights too high. We have a situation in Sydney where a transport driver picked up an overseas flight crew and took them to their hotel. He didn't have the vaccine, wasn't required to check whether he had the virus and wasn't wearing any protective gear – gloves or mask. Then, off he went across Sydney... into Bunnings, Westfield, coffee shops, you name it he was there... not knowing that he'd picked up COVID from an infected member of the flight crew. And boy did that stir everybody up into an anti-government frenzy. I'm sorry... whatever happened to INDIVIDUAL RESPONSIBILITY? Didn't it occur to the driver at any time that he was in a car with people who'd flown in from overseas? Hello Comet! And can we ask his employers what they were doing hiring somebody to transport overseas people from Mascot without briefing staff on the absolute basics of health care for the job in the middle of a world COVID crisis? I mean a 14-year-old kid from Mascot High school would have figured that one out.
I'm also watching another bizarre media drama this week with some mental giant from Canberra discovering that the CSIRO has been cooperating with the COVID lab in Wuhan, China on Coronavirus research. "OMG," they're screaming, "what are we doing – dealing with these Chinese scientists?" Er, sorry team... a bit of a newsflash here. Our CSIRO researchers are at the elite end of the research pyramid. We're sharing research with China, Russia, the UK, even with labs in deepest Africa, under the umbrella of the WHO, swapping everything we know about these deadly viruses hoping to be prepared for the day when they arrive. Actually, we wrote the book dating back to the original Hendra virus which infected Australian horses and ended up killing four people back in 1994. The CSIRO spent nearly a year, slogging it out in the lab without modern computer technology, to untangle the DNA. Of course, we shared all of this information with scientists around the world including Wuhan, who were working hard to understand how these bat-carried viruses – COVID, SARS, MERS, Ebola – could find their way our human population.
As we head into the second half of a tumultuous 2021 we're going to watch one of the most astonishing gambles taken by western governments. As it appears to me, several countries, including the US and Britain, will spin the dice on life and death and re-open their economies to near-normal while accepting that this will lead to a massive rise in COVID cases. Their theory is that if they get around 70% of the population vaccinated they will escape a huge rise in deaths and ICU hospitalisation. Lots of people will get the virus but most will recover. The medics are not convinced but it looks as if the theory is going to be put to the test in the next 6 months.
We must also report, sadly, the death of Hong Kong. The old British colony has gone: not even Beijing pretends anymore. There were some political innocents, like myself, who actually believed the Chinese promises and agreements when the colony was finally handed back. I theorised that Hong Kong as a semi-democracy might be useful to China as an economic/political "go-between" with the west but it was never going to be. For a brief time in history, citizens there were able to debate publically and then listen to the responses of their peers, also publically. Well, she's gone now. Farewell, dear old Hong Kong. The Chinese took Tibet, regained Macau and Hong Kong, and will now move to capture Taiwan. Does anyone feel like fighting WW3 over that?
Oh and if you ever wondered why the USA was a totally different country let me repeat a recent statistic from CNN. Over the July the 4th Long Weekend the nation recorded 233 deaths from gunshot incidents along with another 618 injuries. It was supposed to be a holiday of national celebration. Instead, they decided to shoot each other.
I hope nobody minds if I say thanks to Japan for taking the courageous step of pressing on with the Olympics. And similarly to the IOC and all of the athletes for agreeing to continue against a backdrop of rising COVID cases across Japan. It's just astonishing how sport can just unite everyone: even in these terribly difficult times, how it can lift us up. I feel the same way about the AFL and the NRL doing everything possible to continue their codes under the most complex conditions imaginable, allowing millions of people to escape the awful reality of COVID for a couple of hours. For a brief time, we get an uplifting moment in the middle of the bleakness.
Related Posts
by Frank Avis | July 11, 2022
Radio ratings, Mike Walsh, Federal Election 2022, TV crime dramas and what happened to the drop kick?
---
by Frank Avis | May 13, 2022
Federal election, 2MG, Russia and China...
---
by Frank Avis | April 1, 2022
Alan Jones, Cameron Williams, Geoff Harvey, Ukraine, COVID, sport and television.