A giant has fallen as we salute one of the greatest names in our radio and TV history
by Frank Avis | September 2, 2021 | 2020s
Brian Henderson, Ernie Sigley, Sydney survey, Tokyo Olympics, COVID, and a $250 hose.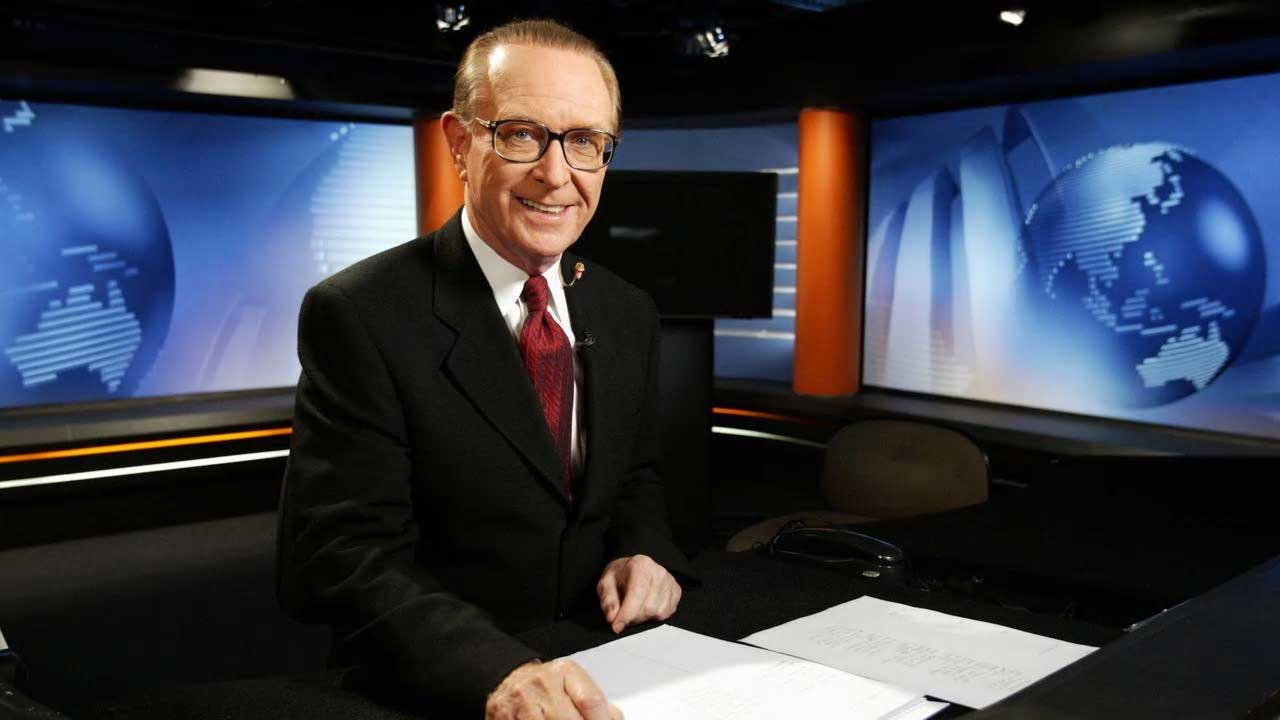 A giant has fallen as we salute one of the greatest names in our radio and TV history, with the death of Brian Henderson, the beloved "Hendo", who lost his long battle with cancer recently, aged 89.
The only fitting comparison I can think of is when Jack Davey passed away in 1959, a loss mourned by all of Australia. Davey and Henderson, interestingly, were both born in New Zealand. Hendo straddled "the Golden Era" with radio in the early 50s, transitioning into TV as it took off through the late 50s and 60s. I have a memory from somewhere that he may have kicked off his career downunder in Hobart, maybe on 7HO but I've never managed to confirm this part of his career. My first encounter with Brian must be around 1952. I was just a teenager in Sydney. It was a Sunday afternoon, beautiful weather as we sat around the backyard drinking ginger beer and listening to the radio. My Aunty would have been looking to the south, announcing that she could smell a Southerly Buster coming in and to remind her to bring in the washing. Hendo was doing a pop show on, was it 2CH?, where he did alternate half-hours with ???? not sure about this; was it Kevin Golsby? Somebody needs to help me here, filling in the gaps. I think he moved on to 2UE top-40 and maybe even 2GB before making the move to face the cameras, first on the iconic Bandstand in '58 and then to front the 9 News from 1957 to 2002. He pretty much owned the news, mastering the art of mixing a "fireside chat" with total, trusted authority. Brian Henderson got it just right, night after night at 6 o'clock, I think John Laws once said he was the best TV presenter in the world. Can't dispute that. Many years ago, in one of my newsrooms – can't remember where — the whole team was jumping up and down with delight having carried out a major journalistic coup on some big story. The PD came into the newsroom, I recall, looked me straight in the eye and said "Mate, you're a bloody legend." So I assumed the nick-name "The Leg". I talk to quite a few people in the trade and it's funny how a lot of them, some who I've never even worked with, will greet me "G'day Leg". Today as I write this I realise and must admit publically that I'm an imposter. BRIAN HENDERSON. That's what a legend looks like.
And may I salute a famous "knockabout" bloke in our industry, with Ernie Sigley passing at the age of 82. They tell me he started his career as a panel op at 3DB (didn't everybody?) and went on to star at the 7 and 9 Networks (including a long partnership with his buddy Denise (Ding Dong) Drysdale, before spending 1996 to 2008 as a number 1 rater on 3AW.
Normal returned to radio in the latest Sydney survey. The prevailing wisdom maintains that audiences return to the station with a strong news identity in times of crisis. And so they did this time with 2GB lifting 3.4% and ABC up 2.3. GB has gone a clear number 1 overall with Ben Fordham returned as top dog in Breakfast and strong showings through the day by Hads and Deb Knight. KIIS and Smooth are battling away for second but an old mate of mine, 2DAY FM, has hit its lowest point, on 2.6%.
The Tokyo Olympics are over, as I write this, and will be remembered as the Games that united us all. Teams came from just about every country on Earth, refusing to surrender to COVID. As I looked at the closing ceremony it was as if the world stood shoulder to shoulder telling COVID to "get stuffed". Australia captured a record-equalling 17 gold medals but 15 of them came in or on the water. We managed just two victories on land – in BMX and Skateboarding. When you look across the spectrum... nothing from our "Old Dependables" cycling, equestrian, hockey, shooting or track and field. This is the great mission for Australia in Paris... to redress this imbalance and get back into winning form in track and field. This is the nation that produced Herb Elliott, Betty Cuthbert, Marjorie Jackson and Cathy Freeman. I know everyone worked their guts out to get our best possible team into track and field in 2021 and to be fair we were very, very close to glory. We just need an extra few seconds in Paris to grab some of that crucial gold in 3 years time.
As we analyse the COVID threat today, I report large areas of Australia in "lockdown" attempting to keep the pandemic at bay. It's now clear Australia will follow the UK and USA lead in getting vaccinations up to 75-to-80% and then throwing everything open to see how it works out. The theory is that COVID cases will increase but hospitalisation and deaths will remain at a manageable level. The trouble with this theory is that there is increased scientific doubt. The people I'm listening to and reading are saying the key issue is the rising DAILY RATE OF THE VIRUS. Essentially, the more active cases we have on Earth the more chance there is for the virus to manipulate its DNA and come up with a new variation capable of by-passing our vaccine defensive wall. Another thing to watch closely through 2021-22. The last report I saw in the US confirmed there were 91,000 new DAILY infections. Britain has recorded 23,000 on ONE DAY. I'll leave you to do the maths. It's quite bizarre as I go back 600 years in history to find that things haven't changed that much. When the Black Death struck in a series of waves across Europe in the Middle Ages the villagers grabbed their trusty wooden staffs and stood guard 24/7 around their towns. Nobody got in and anyone who left didn't get back in. It's pretty much the same technique Premier Gladys is using in 2021... isolate and stop movement as much as you can, to stop the plague's transmission. We have the vaccine of course, they didn't have that in the Bubonic Plague, but when you look at the other options it's remarkably similar.
And I can't let this opportunity pass without observing how we keep over-engineering even the simplest of things. So you buy a hose for $250. FOR A HOSE! but everybody says you "just have to have one". It arrives packed inside a mysterious plastic container. The package comes with a 4-page set of operating instructions. You need to do a 3-month TAFE course just to understand it. So anyway, the big day arrives and you finally release the hose from its mysterious container with the help of a passing bullock team who assist you in pulling it out. Then of course comes the delicate operation of getting it to retract properly, noting that page 4 of the guide warns you to use a cloth on the hose as it retracts to ensure you don't accidentally pick up any debris, like leaves, which could foul up the delicate machinery. So let me put you out of your misery and tell you how this should really work. You go down to the shopping centre and buy a hose for $10. One end goes on the tap: the other contains the spray unit. In order to get it working you simply turn it on.
Related Posts
by Frank Avis | July 11, 2022
Radio ratings, Mike Walsh, Federal Election 2022, TV crime dramas and what happened to the drop kick?
---
by Frank Avis | May 13, 2022
Federal election, 2MG, Russia and China...
---
by Frank Avis | April 1, 2022
Alan Jones, Cameron Williams, Geoff Harvey, Ukraine, COVID, sport and television.